Amber
Next Door Amateur
One horny guy travels the world for sex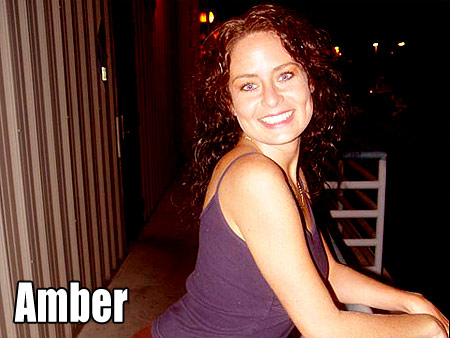 Amber is a recently divorced girl who I met on the internet. She was married to her high school boyfriend and she never really experienced a "wild life". So one night I found her on one of the chat rooms I always go to and started talking to her.
Age: 29
Height: 172 cm - 5' 8"
Weight: Unknown
Measurements: 32A-??-??
Has been featured on the following sites:
Amateur Creampie - She told me she wanted to see what she had been missing and that she had very few limitations if at all if she was comfortable. So I drove to her place the day after and fucked the shit out of her. Then I told her more about my "hobby" and she was excited not only to be on my site but at the whole idea of being a slut. So I brought her to my place and took this video of her.