Brit
Next Door Amateur
One horny guy travels the world for sex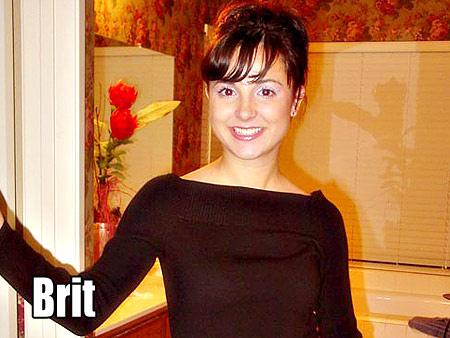 Brit is a cute college girl I met couple of weeks ago at a party. I ended up fooling around with her at the party and she gave me a bj that night but didn't get to fuck her until this time. I sensed she was pretty open minded so I told her about my little website hobby and she actually liked the idea of doing something for the site as long as she was not going to be too exposed.
Age: 18
Height: Unknown
Weight: Unknown
Measurements: Unknown
Has been featured on the following sites:
Amateur Creampie - So I got my cameras the next time I saw her and I took these pictures and video. She thought it was kinda strange that I liked cumming inside her so much (she has been knocked up before) but she enjoyed it. What she doesn't know (now that she reads it she will know) is that I kept on fantasizing about impregnating her. She looks so fucking cute, I can't help but think of that. I'm not sure if most guys think like me but the idea of getting girls prego turns me on a lot, not that I want to end up with a large family but the risk gives me a sexual rush I heard on the radio there was some term for people like me who want to get excitement all the time. Anyway, enough creampie psychoanalysis ..