Claudia Rossi
Next Door Amateur
One horny guy travels the world for sex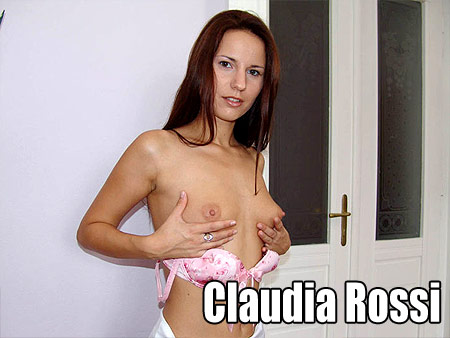 Claudia is a beautiful girl I met on my trip to Europe. I met her thru a friend that is a photographer and I had been in touch with her for many months. She has a hot and natural body and best of all she loves sex and cum. And I met her on my first few days when I arrived in Europe. I had been wanting to fuck her for a long time so when I met her for drinks I had a hard on already.
Age: 26
Eye Color: Blue
Hair Color: Red
Height: 165 cm - 5 feet and 5 inches
Weight: 50 kg - 110 lbs
Measurements: 34B-25-35
Location: Myjava, Slovakia
Has been featured on the following sites:
Amateur Creampie - We got along well when we met but I couldn't do her that day or do any of the stuff I usually do but I arranged to meet her again the day after and I shot this video. She was dressed really sexy and she smelled really good and I wanted to jump on her right away. But I took the time to take some pictures of her and see her beautiful body and when I was arranging her legs for the camera, I couldn't help but start eating out her petty pussy.