Elise
Next Door Amateur
One horny guy travels the world for sex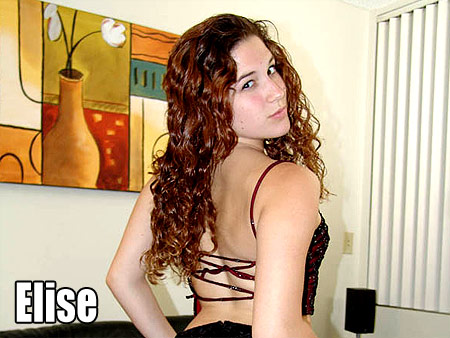 Elise is a girl from the Bay area I met right before going on my trip to S America. This girl is one of those that I just loved fucking. She is actually a quiet and somewhat shy person but man when those clothes come off she turns into a sex demon. She is the type of girl one would never expect to be so much into sex, she just doesn't come across that way but this girls loves to fuck and loves cum too.
Age: 18
Eye Color: Brown
Hair Color: Brown
Height: Unknown
Weight: Unknown
Measurements: Unknown
Location: Bay Area
Has been featured on the following sites:
Amateur Creampie - Elise was down in LA for few days and I met up with her to interview her and see if she would be a good candidate to get a creampie (now days I am being selective on who I drop a load into.. lol) and I remember I just couldn't figure the girl out. She would tell me she enjoyed sex a lot and that she loves to suck cock and fuck for hours but at the same time I wasn't sure if she meant it. Out of all the girls I have ever been with on this site, I think she is the only one that I wasn't getting a complete reading on. So I just asked her to come with me to the bathroom at the coffeeshop where we were meeting to see what was the deal.