Georgia
Next Door Amateur
One horny guy travels the world for sex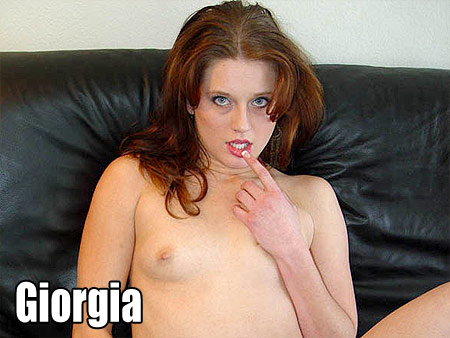 Georgia is a beautiful girl from Atlanta who just moved to California. I met her at a strip club in Hollywood and we hit it off well right away. She is really fun and wild and within a few days I ended up fucking her. She told me she really enjoyed showing off and looking at porn, so she decided to give this a try.
Age: 24
Eye Color: Blue
Hair Color: Blonde
Height: 175 cm - 5' 9"
Weight: 57 kg - 125 lbs
Measurements: 34A-24-36
Has been featured on the following sites:
Location: Los Angeles
Amateur Creampie - Georgia loves the camera but she never had the change to really show off, so here she is doing it all. While we were taking pictures, she was already getting horny and excited and the fact that there was a mirror in the living room added to how sexy she was feeling. And after few minutes of pictures, I started to eat her out. Her pussy was really wet and she enjoyed me eating her pussy a lot, I don't know how many times she came but it must have been at least couple of times while I was playing with her clit.