Kacey
Next Door Amateur
One horny guy travels the world for sex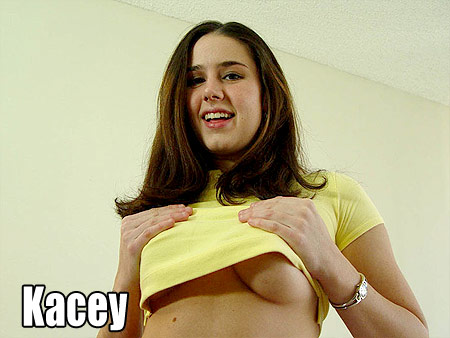 I like to go shopping, tanning, fishing, camping, hiking, snorkeling & I LOVE to go shopping with my friends. Spending time with my girlfriends is one of my favorite things to do when I am not at school or studying.
Age: 21
Eye Color: Brown
Hair Color: Brown
Height: 165 cm - 5' 5"
Weight: 55 kg - 121 lbs
Measurements: 34C-28-36
Location: Florida
Has been featured on the following sites:
Amateur Creampie - Last time I creampied Kacey was in Orlando about a year ago and I remember I got so excited I just really deep in her, so deep there was no cum leaking out of her pussy as it got lodged somewhere deep inside her, something which I really love doing in my off camera sex life, but since we are talking about a creampie video it was not that good that most of the cum got lost in her.