Kate Kaptive
Next Door Amateur
One horny guy travels the world for sex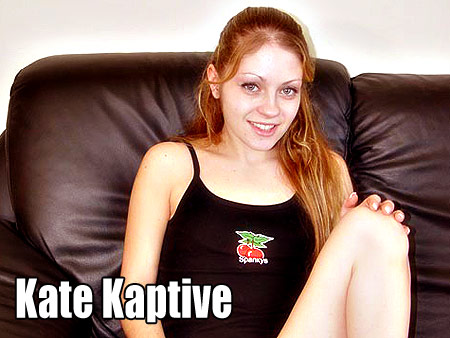 Kate is a really sweet girl who basically loves sex.. she might look quiet but she is actually into all kinds of things. Just like last week (Britney), one can never tell someone by first impressions. Anyway, we met up in LA at her hotel and I took her out to see Venice and some of the beach cities and after couple of days she was all ready to go.
Age: 19
Height: 160 cm - 5' 3"
Weight: 51 kg - 112 lbs
Measurements: 32B-23-32
Has been featured on the following sites:
Amateur Creampie - I fucked her all afternoon and here is the first cumshot I did with her. It had been a while since she had let a guy cum inside her so I was pretty happy about that. And hopefully she will visit So Cal again soon, I enjoy fucking her a lot.