Katie
Next Door Amateur
One horny guy travels the world for sex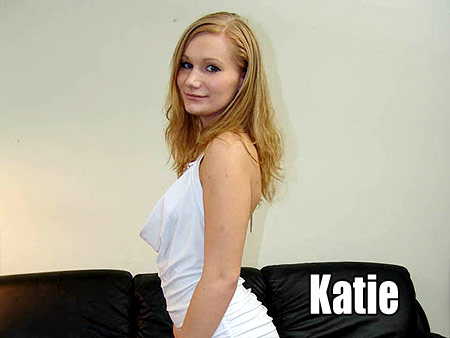 Katie is a girl I met who had just arrived to LA from the Midwest. She had sent me email before coming to LA and she told me she wanted to move out here so when she finally made it out here she called me to go meet her at the club where she was trying out as a stripper. You could almost say that Katie was literally off the bus when I met her and she was anxious to try this out. So without wasting much time I drove her to a nearby parking garage near her the club and I asked her to show off for me. Not only did she show me her nice tight body but she showed me how she sucked cock too, so we started to fool around at the parking lot until one of the security guards came by to check what was going on.
Age: 19
Eye Color: Brown
Hair Color: Blonde
Height: Unknown
Weight: Unknown
Measurements: Unknown
Location: Midwest
Has been featured on the following sites:
Amateur Creampie - I took her straight home to fuck her. I was fingering her wet pussy while on the way and she talked about how she had been waiting for my cum to be inside her. I'm not sure if she was teasing me with that since she already knew about me and cumming inside girls or she really meant it. I didn't care much as I was concentrated on that pussy and when we finally got to my place, I took the usual few "modeling" pictures and I started to fuck her. She felt so nice and tight and the whole idea coming all the way from the Midwest to have my cock inside her made it more exciting for me.