Laura Monroe
Next Door Amateur
One horny guy travels the world for sex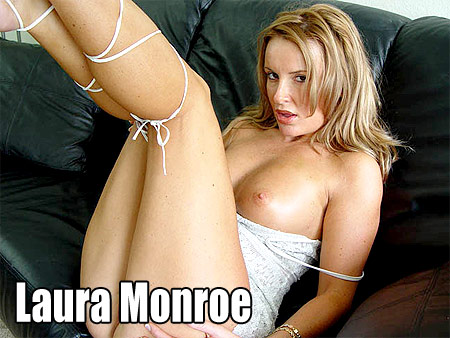 Laura is a girl I met online recently. She is originally from Hungary and is best friends with Anita Dark, a super hot Hungarian porn star from the late 90's. They have been best friends since high school and they actually moved almost at the same time to the same city in Florida (they are not lovers just really tight) not too long ago. Laura had only done some posing for some internet website out in Florida but she had never had sex on camera. She had contacted me thru my model ads and was curious about all the Eastern European girls on my site.
Age: 26
Height: Unknown
Weight: Unknown
Measurements: Unknown
Has been featured on the following sites:
Amateur Creampie - She had just done her boobs in Fl so I couldn't play with her tits all that much but Laura has an **amazing** ass. And for the first time in ages, I was really turned on just licking her asshole. She is very soft spoken but she is such horny girl.