Mariah C
Next Door Amateur
One horny guy travels the world for sex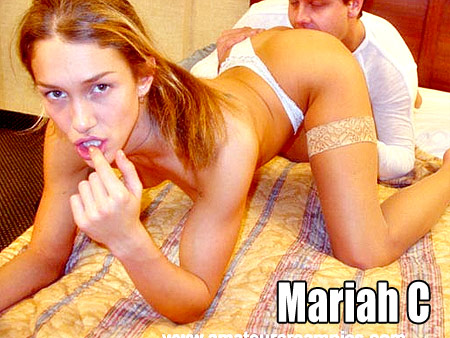 Mariah is a girl I met in Toronto a while back ago. She started writing me several months before we met after seeing my website. We never really expected to meet as we were just emailing each other and chatting, but things worked out and I ended up visiting Canada.
Age: 21
Height: 5' 7" - 170 cm
Weight: 51 kg - 112 lbs
Measurements: 34C-25-35
Has been featured on the following sites:
Amateur Creampie - Mariah is a swinger and she like to fuck other guys with the permission of her boyfriend. I wanted to creampie her myself but she was using the rhythm method and I didn't feel like taking a chance (to have a Canadian baby) so I asked her boyfriend to do it.