Nikita
Next Door Amateur
One horny guy travels the world for sex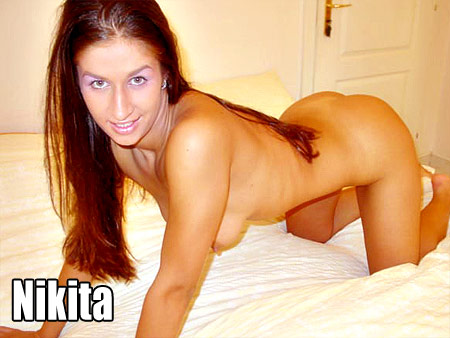 Nikita is a horny girl that wanted to tried adult modeling for fun. She is a college student in Europe and also an aerobics instructor at a Gym and at first she didn't strike me as someone who would enjoy showing off but she proved me wrong.
Age: 19
Height: Unknown
Weight: Unknown
Measurements: Unknown
Has been featured on the following sites:
Amateur Creampie - I kept on fucking her for over an hour and then I cam deep inside that wet pussy. Her pussy was so tight I thought it was not going to come out but it did when I stuck my finger inside of her. If it wasn't because of the video, I would have left it in there so she could go home filled up with my cum.