Patricia Max
Next Door Amateur
One horny guy travels the world for sex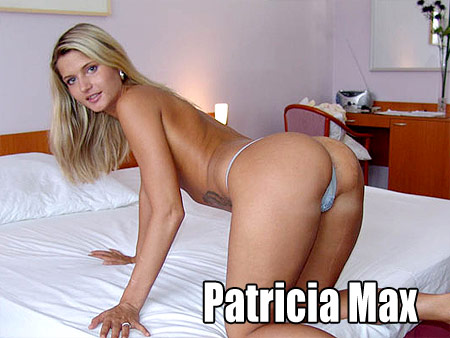 Patricia is a beautiful Czech girl I met last month in Europe. I met her thru a friend and although her English was not that good, it was good enough to get across my point of me wanting to fuck her really bad and most importantly cum deep inside her fertile pussy.
Age: 24
Eye Color: Blue
Hair Color: Blonde
Height: 173 cm - 5 feet and 8 inches
Weight: 50 kg - 110 lbs
Measurements: 54 kg - 119 lbs
Location: Czech
Has been featured on the following sites:
Amateur Creampie - I took some pretty girl pictures of her first and after snapping a few of those, I started to play with her pussy again and then she started to suck my cock. It was so beautiful to see this girl with my cock in her mouth, I mean look her pretty face and her pretty eyes.. what man wouldn't want that. Anyway, I turned her around and got to my favorite position (which is doggie) and started tofuck her wet pink pussy. She felt very wet and I am sure I was pre-cumming in her. And for some reason I started to think about impregnation more than usual with Patricia and after fucking for a while I came faster than I usually do inside her pink pussy.