Sarah Blue
Next Door Amateur
One horny guy travels the world for sex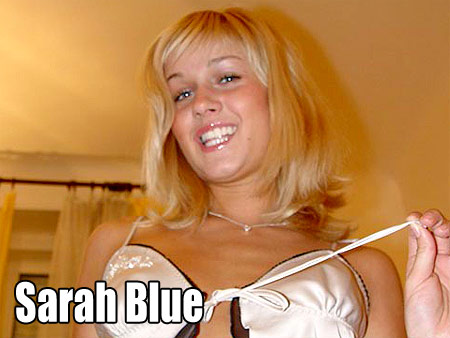 This is the second time I took pictures of my beautiful Sarah. Here she is at my place after getting off school. She brought this nightgown to tease me a little and it did the trick. Actually, she just turns me on whenever she is around.
Age: 20
Eye Color: Blue
Hair Color: Blonde
Height: 171 cm - 5' 7"
Weight: 57 kg - 125 lbs
Measurements: Unknown
Location: Czech Republic

Amateur Creampie - We fucked and fucked until I ran out of video tape and when I was about on in the middle of the second tape, I ended up cummin deep inside her, which she really enjoys. I then kept on fucking her after I got my second wind and came in her again. Not sure if it's biological or what but I really enjoyed cumming in her, I really enjoyed looking at her while I came, see how she was feeling me deep in her.