Shari
Next Door Amateur
One horny guy travels the world for sex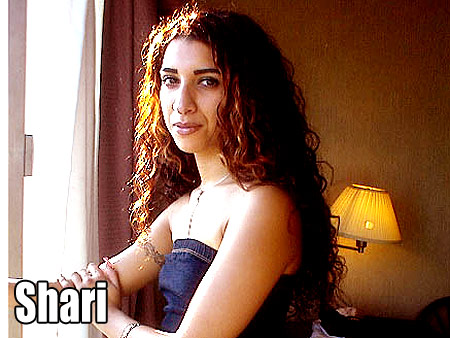 Shari likes all the guys she fucks to cum inside her pussy. She told me she really likes it when a guy is "full" of cum and shoots hard inside her. She said she liked the warm feeling inside. Also, she likes guys cumming inside her ass too.. and I am going to do a creampie with her in the sometime soon.
Age: 21
Height: Unknown
Weight: Unknown
Measurements: Unknown
Has been featured on the following sites:
Amateur Creampie - A Persian Cumslut. Shari wanted to be an "adult" model and she contacted me about posing for my sites. I told her I would gladly audition her but that she had to have an open mind, so we met and during the posing. I would arrange her pussy lips and see that she was getting all wet, I would rub her pussy a little bit and she would and that's when I know she would end up fucking.. her pussy felt so good and I could think of was cumming inside this girl I had just met. So, after a good 1 1/2 hour of fucking and sucking, I was about to cum and that's when I was about to shoot, she gave me an aproval look to shoot inside her and so I did.. I shot a massive cumshot inside her cunt. She even told me I came a lot and the thought of my cum inside her made me hard again and I ended up fucking her over and over again for multiple cumshots inside of her.