Sissy Sweet
Next Door Amateur
One horny guy travels the world for sex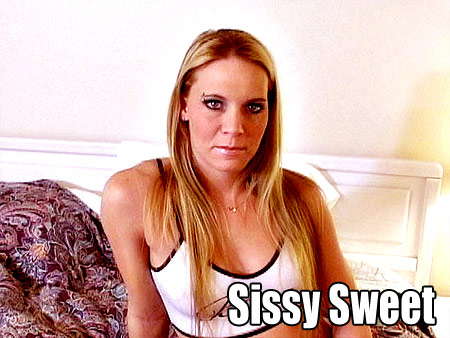 Sissy is a girl originally from Arkansas who moved to Las Vegas last year. I met her at one of the strip clubs there and I gave her my card earlier this year. We stayed in touch but we never really got a chance to hook up, but she finally made a trip out here to California and we were able to get together to make pictures for her new website.
Age: 20
Height: Unknown
Weight: Unknown
Measurements:Unknown
Has been featured on the following sites:
Amateur Creampie - Anyway, she came over to LA and I went up to her hotel to party. We spoke for a while, she did a little nude modeling for me, and next thing we are fucking. The whole idea that she did not let guys ussually cum inside her pussy actually got me really turned on, so after giving her a good fuck for almost an hour I exploded inside her warm pink pussy.