Yvonne
Next Door Amateur
One horny guy travels the world for sex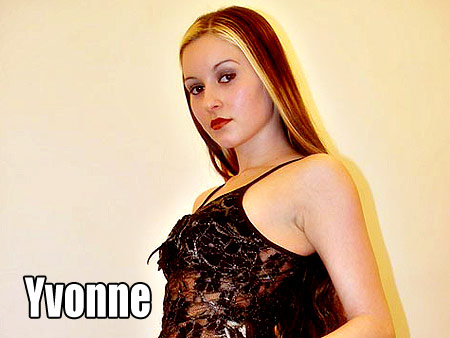 Yvonne is a beautiful girl from Slovakia I met thru one of my friends in Europe. She wanted to be on my site after my friend showed it to her and I met her my first week there.
Age: 18
Height: Unknown
Weight: Unknown
Measurements: Unknown
Has been featured on the following sites:
Amateur Creampie - She has such beautiful body and she is such a pretty girl, I got hard just shaking her hand. She actually reminds me a lot of Crystal Ray, at one point I found myself fantasizing she was Crystal when I was doing her.. weird thoughts come to my mind when I am fucking.